Addendum to the announcement of the international tender for the supply of 34 modern electric trains (EMU)
Addendum to the announcement of the international tender for the supply of 34 modern electric trains (EMU)
Announcement published on 09/30/2022 (https://www.railway.uz/en/informatsionnaya_sluzhba/tendery/mejdunorodniy/30663/) for the supply of 34 modern electric trains, to read as follows with additions:
"1. Joint Stock Company "Uzbekistan Temir Yullari" announces an international tender for the supply of 34 modern electric trains (EMU) for the development of commuter rail passenger traffic in Uzbekistan.
Project name: "Supply of electric trains (electric motorized wagon trains - EMUs), spare parts and equipment necessary for their maintenance, personnel training and source of loan-based financing (hereinafter - Project)
The deadline for submission of bids is November 25, 2022, at 2:30 p.m. Tashkent time.
2. The International Tender will be conducted in accordance with the procedure described in the Tender Documents in two stages, two envelopes. The first stage is qualification of suppliers according to general criteria (including compliance), as well as qualification of suppliers according to technical parameters. The second stage is the evaluation of the commercial proposals.
3. Each interested supplier should provide support in involvement of a financial institution for the financing mechanisms of the Project, in accordance with the instructions in the attached tender documents.
4. Tenderers who meet the pre-qualification requirements specified in Annex 1 and Annex 8 of the Bidding Documents are allowed to participate in the tender.
5. For additional information and explanations to the tender documentation, interested Participants may apply in writing to the following e-mail address: emu.tender.nkz@railway.uz
The Bidders may refer to the following information regarding the submission of bids:

Transformation office of "Uzbekistan Temir Yullari" JSC: Dosmetov Ulugbek, tel. +998 71 238 82 22
Department of planning and organization of procurement activities of "Uzbekistan Temir Yullari" JSC: Zhuraev Sardor, tel.+998 71 237 98 45
Internal Control and Compliance Department of "Uzbekistan Temir Yullari" JSC: Shodmonov Alikhon, tel. +998 71 236 48 68
6. Proposals of the Participants shall be accepted at the following address:
Republic of Uzbekistan, Tashkent city, 100060, 7, Taras Shevchenko str.
After the deadline for submission of the bidding documents the Tender Commission opens the bids. The Bidders or authorized representatives of the Bidders may be present at the opening.
The date, place and time of the opening of the Bids can be obtained by the Bidders at the contact numbers specified in paragraph 5.
Interested Bidders may obtain the Tender Documents from the following link:
Download file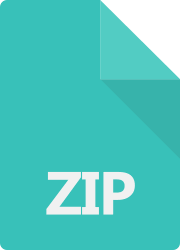 Дополнительная навигация по сайту